Board Of Directors
Farapack's Board of directors includes Professor Tony Ryan, Professor Patrick Fairclough and Professor Steve Armes of the Engineering and Chemistry Faculties of the University of Sheffield. Tony, Patrick and Steve help ensure Farapack's links to these faculties and the state of the art developments that are occurring within them.
Professor Patrick Fairclough
Patrick joined the Department of Mechanical Engineering at the University of Sheffield in 2013 (moving from Chemistry) to become head of the Composite Systems Innovation Centre (CSIC) group. Patrick has 25 years' experience in polymer science with a particular focus on the study of polymer crystallisation and the structure-property relationships of polymers. In 2011 Patrick was jointly awarded – with Dr Andrew Parnell – the IChemE "Innovative Product of the Year award" for his work on using block copolymers to produce colour without the use of pigments or dyes; termed structural colour.
Patrick has worked with leading companies – including Unilever, Procter and Gamble, The Dow Chemical Company, Sun Chemicals, ICI and Azko Nobel – to help address degradation and stability issues in a broad number of polymer systems including those used in off-shore wind energy and in biodegradable polymer composites; these two market sectors lie at the heart of government environmental policy.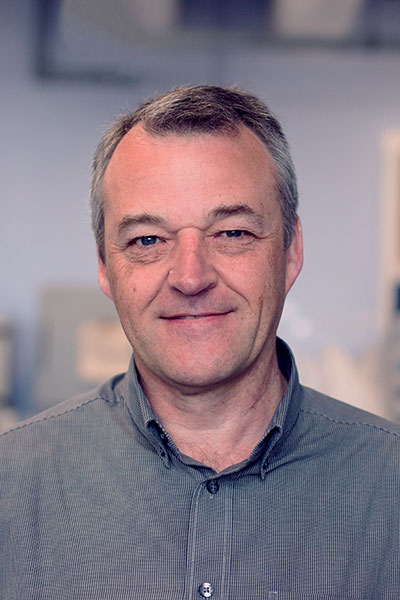 Prof. Steven P. Armes, FRS
Steve is the academic Director of the Centre for Doctoral Training (CDT) in Polymers, Soft Matter and Colloids. His research interests include water-soluble polymers, stimulus-responsive polymers, living radical polymerisation (e.g., RAFT and ATRP), dispersion polymerisation, emulsion polymerisation, sterically-stabilised latexes, micellar self-assembly, block copolymer vesicles, biocompatible polymers, colloidal nanocomposite particles, pH-responsive microgels, hydrogels for biomedical applications, polymer-based `Pickering´ emulsifiers and particle size analysis techniques for polymer colloids. He has published 680 papers (H-index 117), received six medals from the Royal Society of Chemistry and was elected as a Fellow of the Royal Society in 2014.
Steve has received 40 EPSRC grants and also a £2 million ERC Advanced Investigator grant in the area of polymerisation-induced self-assembly. He currently holds an EPSRC Established Career Fellowship in Particle Technology. He also collaborates with many industrial companies, including Lubrizol, BASF, DSM, Syngenta, Scott Bader, Ashland and GEO Specialty Chemicals. Former corporate sponsors include GSK, Unilever, P & G, AkzoNobel, BP, RB, Cytec, Croda, Courtaulds, FMC, The Cabot Corporation, Avecia, Biocompatibles, Elf Atochem and Vivacta.
Professor Tony Ryan OBE
Tony leads the University of Sheffield's programme in sustainability research, across pure and applied sciences, engineering and social sciences. His focus is on the global food, water and energy nexus challenge, harnessing the power of the sun for food production and renewable energy.
His research covers sustainable synthesis, structure, processing, and applications of polymers using advanced analytical and measurement techniques. For example, renewable sources for polymer synthesis, organic photovoltaics, maximising the properties of polymers and biopolymers through flow-induced crystallisation, formulation of home and personal care products and polymer foams for high intensity urban agriculture. The emphasis throughout is on understanding the fundamental science & technology in order to minimise resource use
Tony holds BSc and a PhD from the University of Manchester and a DSc from UMIST.  In 1997 he moved to Sheffield and served as Head of Chemistry before becoming the Pro Vice Chancellor for the Faculty of Science from 2008 to 2016. Tony has also delivered the Royal Institution Christmas Lectures and has an OBE for services to science.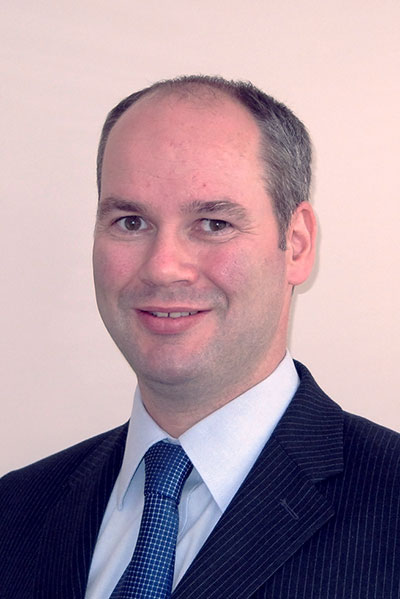 Ross McMaster – Company Secretary
Ross specialises in the provision of financial management, strategic and business planning advice to SME companies. Having been involved in a variety of fundraising transactions for private limited companies and company listings Ross also provides corporate governance guidance whilst holding the position of company secretary. He is a Fellow of the Association of Chartered Certified Accountants.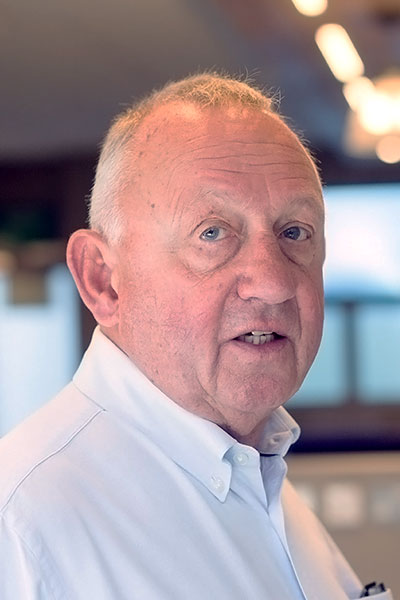 Dr. Jim Goulding
Jim has extensive experience in the commercialisation and exploitation of University of Sheffield intellectual property arising from the Science and Engineering Faculties of the institution. Jim has been involved in the incorporation of a number of academic led companies, including Biofouling and Corrosion Control Ltd (BFCC), Material State, Conteque, Blastech, EPTec, (now Leonardo Testing Services Ltd.), LimitState, Full Scale Dynamics and Farapack Polymers Ltd.
In 2009 Jim took semi-retirement, but continues to serve in the role as Chairman for five of these companies. In 2012 Jim was awarded an Honorary Doctorate of Engineering by the University of Sheffield in appreciation of his work at the institution.
Polymer Technologist Team:
Dr Andrew Pryke
Andy completed his PhD in Chemistry at the University of Sheffield in 2000. Andy has worked within the Chemical Industry on pilot and production volume polymer synthesis for 20 years and brings a wealth of polymer synthesis experience and engineering knowledge to Farapack. Andy's expertise includes the synthesis of highly controlled polymer structures via anionic, RAFT and other controlled radical polymerisations and the synthesis of high performance resins for use in coatings for the Automotive and Aerospace industries.
DR CHRISTINE M. FERNYHOUGH
Christine completed her PhD in Chemistry (1998) entitled "Synthesis and characterisation of oil soluble block copolymers" at the University of Sheffield as part of a U.K. EPSRC CASE award with Exxon Oil which was awarded the "Turner Prize for Chemistry". After obtaining her PhD she worked with Dr Ron Young then Prof. Tony Ryan and Dr Patrick Fairclough at the University of Sheffield in both the Chemistry Department and in the Department of Mechanical Engineering and at the Kapodistrian University of Athens with Prof. Nikos Hadjichristidis.
Since 2019, she's been working as a Polymer Chemist for Farapack Polymers where she's been involved in a wide variety of projects. Christine's expertise ranges in the synthesis of block copolymers, branched polymers, and copolymers, and both end-group and main chain functionalised polymers. She is also familiar with several polymerization techniques including anionic polymerisation, free-radical and controlled radical polymerisation techniques and she is familiar with a wide-range of analytic techniques for molecular characterisation, self-assembly in solution, self-assembly of solids/melts, bulk properties, and surface analysis.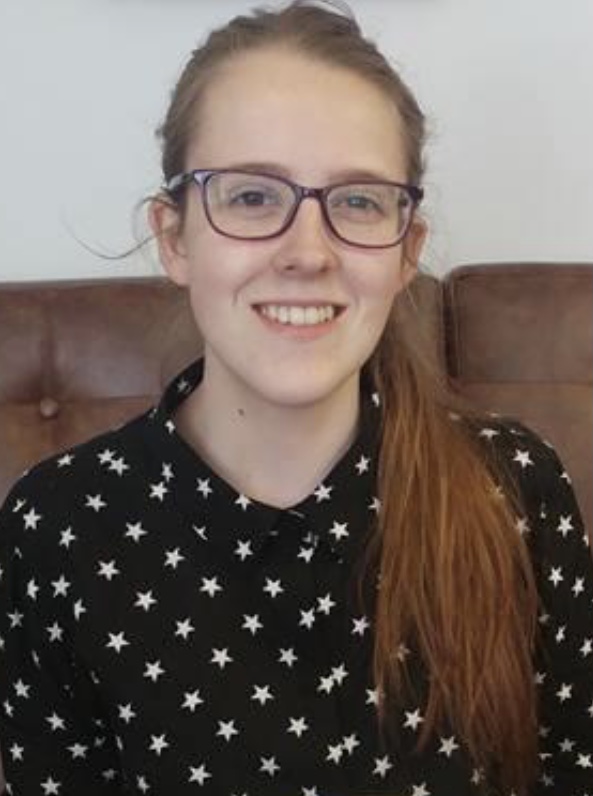 Dr Deborah L. Beattie
Deborah completed her PhD in Chemistry at the University of Sheffield in 2021 under the supervision of Professor Steven Armes and Dr Oleksandr Mykhaylyk. She is experienced in free-radical and RAFT polymerisation techniques, the preparation of self-assembled, stimulus-responsive nanoparticles and their characterisation using a range of techniques.